Christmas Parades in the Myrtle Beach Area in 2016
Courtney Martin | 12 Nov 2016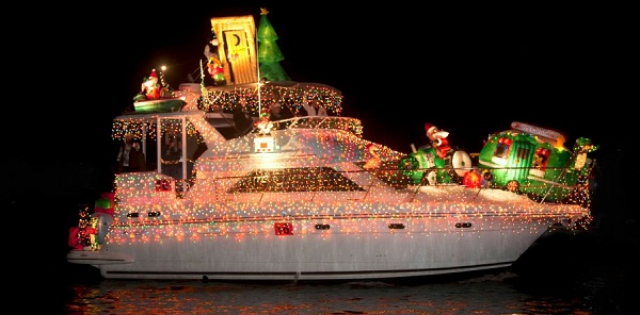 32nd Annual Intracoastal Christmas Regatta Boat Parade in Little River

On November 26, the Little River Inlet will come alive with the beauty of Christmas! In its 32nd year, the Boat Parade will showcase decorated boats, as they travel along the inlet. Each participant (as well as viewers) is encouraged to donate new, unwrapped toys for local children who may be in need this holiday season. This maritime parade will begin at 5 p.m. in Little River and make its way to the Dock Holidays Marina, so find a great viewing spot and enjoy the Intracoastal Boat Parade!

North Myrtle Beach Christmas Parade

North Myrtle Beach will kick off the Christmas season with its parade, which takes place on December 3 at 5:20 p.m. Join your friends and neighbors in support of local businesses, figures, and organizations who will ride on lighted floats. The parade is set to last until 7 p.m. and will take place along Main Street. Arrive early to ensure a great spot for viewing!

Myrtle Beach Christmas Parade

Come out to Broadway at the Beach on December 3 for a day of fun festivities! "A Very Broadway Christmas" begins at 11 a.m. with the Ripley's Attractions Myrtle Beach Holiday Parade, which will start off at Ripley's Aquarium and wind all the way to Wonderworks! From 1-4 p.m., experience musical performances and kid's activities in Broadway at the Beach's Center Court. Make sure you hang around until 6 p.m. for the tree lighting celebration, where you will see entertainment from Legends in Concert, Carolina Freestyle Cloggers, and more! Keep your eyes open for a glimpse at Santa! Finally, the day's activities come to a close with a fireworks extravaganza at 8 p.m. "A Very Broadway Christmas" offers up fun for the entire family!

Murrells Inlet Christmas Parade

The Murrells Inlet annual Christmas Parade will take place on Sunday, December 4, beginning at 3 p.m. Thousands are expected to come out and spectate, as floats are adorned and displayed by local participants. Get into the Christmas spirit with this parade, taking place on Highway 17 Business in Murrells Inlet!

Surfside Beach Christmas Parade

Bring your family and friends out to the Surfside Christmas Parade on Saturday, December 10 from 2 to 3 p.m. for an afternoon of fun and celebration. The festivities will take place at Ocean Blvd. and Surfside Drive and will feature holiday-inspired floats and parade displays. This family-friendly parade will have all visitors feeling the spirit of the holidays!