Experience Oktoberfest this Fall at Market Common
Courtney Martin | 15 Aug 2017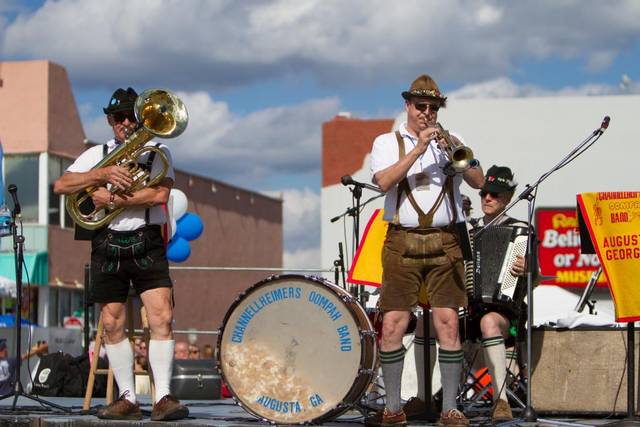 October is arguably one of the best times to spend your vacation in Myrtle Beach. Temperatures are in decline, bringing in fewer and fewer hot and humid days; leaves are developing beautiful hues of red, yellow, and orange; traffic becomes more manageable, and the Grand Strand hosts a bevy of exciting Fall Festivals. If you're traveling into the area during the weekend of October 13-14, be sure to stop by Market Common for its annual Oktoberfest celebration.
Of course, the first thing that comes to mind when you hear Oktoberfest is beer, but at Myrtle Beach's celebration, there are a wide variety of events and activities for the entire family. The event takes place from 4-9 p.m. on Friday, October 13, as well as from 11 a.m. - 7 p.m. on Saturday, October 14. Head over to Valor Park with your family and experience kids' activities like face painting and fun inflatables. Get into the spirit of Autumn with a stop by the pumpkin patch, and browse local food and craft vendor booths, which will be scattered throughout the area.
For visitors 21 years of age and older, be sure to try out the range of Oktoberfest beers that will be available. Enjoy your brew while listening to the sounds of the Channelheimer Oompah German Band, which will perform periodically throughout the event. Live entertainment will also be provided by the Painted Man and Bang-A-Rang. You will love the spirit of Oktoberfest when you visit the Market Common this October!
Make your Fall beach escape one that will bring you wonderful memories for years to come. Experience one of the area's most exciting Autumn festivals when you take part in Myrtle Beach's 2017 Oktoberfest!