Festival Season at Market Common This Fall
Courtney Martin | 29 Aug 2016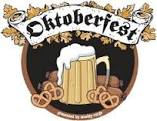 This Fall, there are festivals abounding along the Grand Strand. While there are so many events to choose from, visitors to Myrtle Beach should definitely keep an eye on the Market Common district, as we head into the Autumn season.
The fun begins on
September 24th
with the
Seacoast Artists Arts in Common Fall Festival.
This two-day festival is sponsored by the Seacoast Artists Guild and will take place in
Valor Park from 9 am to 5 pm each day.
The festival will be offer up various artistic creations for sale, with an array of handcrafted items such as photography, drawings, painted arts, jewelry, pottery, stone, wood and glass crafts. These items will be produced by 40 gifted local area artists. The event will take place rain or shine and admission is FREE.
The excitement at Market Common continues on
October 1, with the 7th Annual Myrtle Beach Wine Fest,
which will take place from
11 am to 7 pm in Valor Park.
Admission is free, but guests sampling wine must purchase a $5 wine glass, and samplings are deemed pay-as-you-go. All samples are 2 oz., and guests will have the chance to sample 50 wines from around the world, as well as cold beer. This event will also feature live music and more than 20 specialty vendors. The Wine Fest is the perfect chance for wine connoisseurs to see what the Myrtle Beach has to offer in this special beverage category.
Only two weeks after the Myrtle Beach Wine Fest, the Market Common will feature one of its most noteworthy festivals of the year:
Oktoberfest.
Taking place on
October 14-15th,
the festival will offer up many selections of beer, including Sam Adams Oktoberfest and New South Oktoberfest. Feel free to bring the children along, as the festival will also offer up kid-friendly activities like face-painting, inflatables, and a pumpkin patch! There will also be a wide variety of food selections throughout the event.
Whether you visit Market Common during one of these events or even all three of them, do not miss your chance to take part in festival season in Myrtle Beach!