Get Your Feast on This Thanksgiving in Myrtle Beach
Courtney Martin | 02 Oct 2017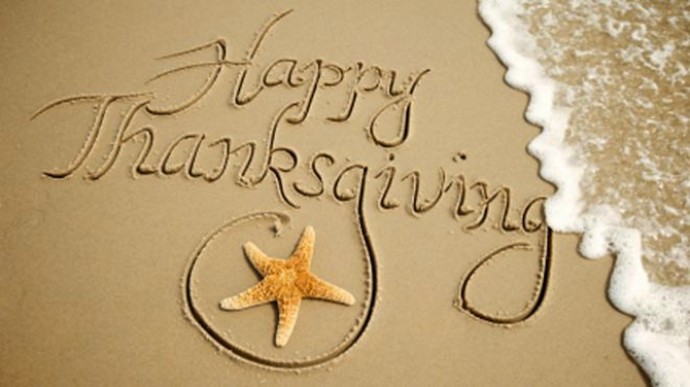 Each year, families and friends gather together to give thanks and show appreciation for all of the wonderful things in their lives. The Thanksgiving holiday in America has become synonymous with turkey, football, and shopping, and during your stay in Myrtle Beach, you can experience it all! As you give thanks and celebrate this special holiday, take time to explore some of Myrtle Beach's greatest restaurants offering up Thanksgiving feasts that may leave you too full for Black Friday shopping!
Webster's Lowcountry Grill and Tavern
Experience a Lowcountry Thanksgiving like no other when you dine at Webster's Lowcountry Grill and Tavern, located in Pawleys Island at the Litchfield Beach & Golf Resort. Webster's all-you-care-to-enjoy Thanksgiving Day buffet will be open for business from 12pm to 6pm on November 23rd, offering up Roasted Turkey with Gravy, Prime Rib, Mashed Potatoes, Cornbread Dressing, and a wide range of other holiday favorites. Be sure to check out the seasonal dessert display before you get too full! Reservations are required, so book yours today!


Magnolia's at 26th Avenue
If you're looking for all-you-can-eat, traditional, Southern Thanksgiving favorites, take your family and friends to Magnolia's for their delicious Thanksgiving buffet. Located just across the street from the ocean, you can enjoy your meal and follow it up with a relaxing walk on the beach! Foodie favorites include fried chicken, Thanksgiving turkey and dressing, a variety of vegetables, desserts, and more! Space is limited, so be sure to make a reservation for your group soon.


Simply Southern Smokehouse
Another Thanksgiving buffet option can be found at Simply Southern Smokehouse, located near Broadway at the Beach at Mr. Joe White Avenue in Myrtle Beach. Serving up traditional favorites like smoked turkey, ham, macaroni and cheese, dressing, and more, the restaurant offers either dining-in or order ahead options. Be sure to try out this all-American eatery that focuses on smoked meats and homestyle vegetables.


Thoroughbred's Chophouse and Seafood Grille
Reservations are highly recommended at this upscale dining establishment, located on restaurant row at the north end of Myrtle Beach. The restaurant's Thanksgiving buffet will run from 11 a.m. to 8 p.m. and offer up tasty selections like Gourmet Potato Salad, Honey Glazed Ham, Prime Rib and Leg of Lamb carving stations, Apple Pie, Pumpkin, and so much more. Experience one of the finest dining options in Myrtle Beach when you spend Thanksgiving at Thoroughbred's!


California Dreaming
Drive over the the Surfside area and enjoy the Thanksgiving specials offered to guests at California Dreaming, located off of HWY 17 Bypass at Beaver Run Blvd. Make reservations ahead of time, and get ready to have your fill of turkey, ham, and all of the traditional fixings. Don't worry, California Dreaming superfans, the regular menu will also be available on Thanksgiving Day. You can also opt for to-go service and take your feast back to enjoy in the comfort of your vacation rental. You will love the holiday specials brought to you by the dedicated staff at California Dreaming!


Homemade
If you're like many Americans, Thanksgiving just isn't the same without a home-cooked meal, straight from your kitchen. Take advantage of your Myrtle Beach condo's fully-equipped kitchen, featuring all of the appliances and cooking essentials that you are accustomed to. Visit area grocers like The Fresh Market and Publix, which often offer holiday meal kits, jam-packed with all of your Thanksgiving favorites. Since most stores may be closed or have shorter hours on the holiday itself, be sure to reserve and plan your meal options ahead of time.
No matter where you choose to spend Thanksgiving during your Myrtle Beach vacation, you are sure to enjoy the food and company that can be found everywhere you go. Enjoy your holiday feast and follow it up with football-watching in your beach condo and endless shopping experiences on Black Friday. We're thankful to host you during this special time of the Fall season!