Independence Day Events in Myrtle Beach
Courtney Martin | 11 Jun 2017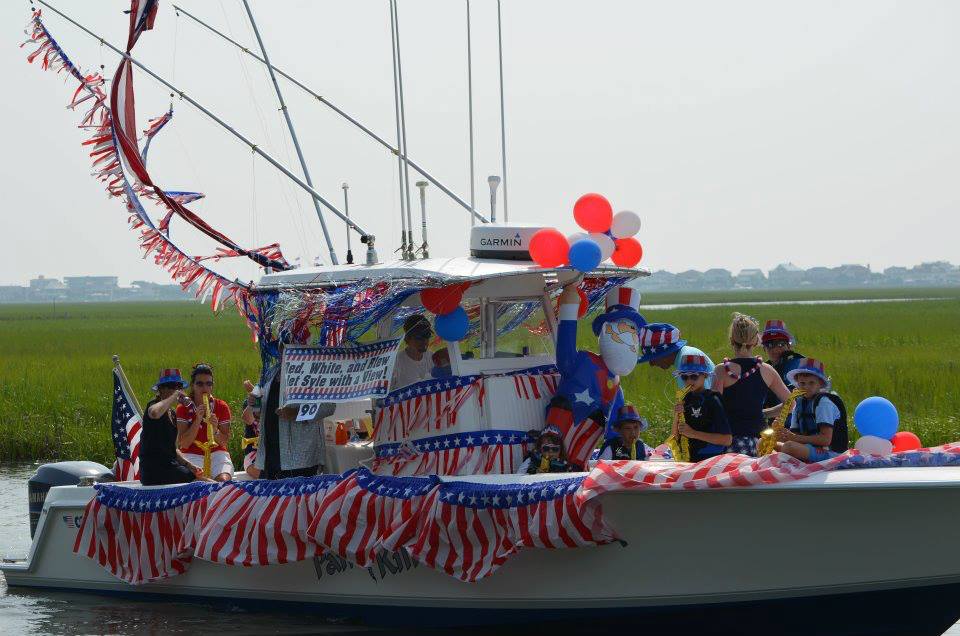 From Murrells Inlet to North Myrtle Beach, there will be many incredible Independence Day celebrations taking place along the Grand Strand in 2017. Here are a few of our suggestions for your 4th of July Myrtle Beach vacation:
Salute From the Shore
Although Independence Day has come to be known as a fun-filled, joyous occasion, it is appropriate that, on this day of freedom, we pay tribute to those Americans who did not make it home to celebrate July 4th, or who may be overseas now. When you vacation in Myrtle Beach over this national holiday, you can honor the troops by taking part in the area's Salute From the Shore. From Myrtle Beach to Pawleys Island, and all the way down to Hilton Head Island, spectators can watch as F-16s and vintage military aircrafts fly along the shore for this yearly event. You can catch the flyby at 1:03pm on July 4th in Myrtle Beach and at 1:06pm in Pawleys Island. Salute those in uniform while enjoying your Myrtle Beach Independence Day vacation!
Cupcake Eating Contest
If you love cupcakes and America, then you'll probably want to be at Croissants Bistro & Bakery on July 4th from 2pm to 5pm for their 6th Annual Cupcake Eating Contest! The person who devours the most mini-cakes covered in frosting will be crowned the "Cupcake Champion" of Myrtle Beach. Numerous prizes will be handed out throughout the duration of the event, and these prizes include a trophy, winner's medal, $500 cash and tickets to Myrtle Beach area attractions, restaurants and retail stores as well as an oceanfront vacation package, all valued close to $1500. Your beach vacation may just put the icing on the cake whenever you make a trip to Croissants on Independence Day this year!
Surfside Golf Cart Parade
This event, which promises to be a "wet" one, takes place in the Garden City / Surfside Beach areas of the Grand Strand, and all charitable donations will benefit the Garden City / Murrells Inlet Fire Department. Cars will meet for lineup at 1pm behind Willards Fireworks, and the parade will start at 2pm. Bring your swimsuits and head to the beach after the parade ends at 3:30!
Murrells Inlet Boat Parade
Whether you're a boat owner or just looking to spectate, the Murrells Inlet Fourth of July Boat Parade is not to be missed! This patriotic display of marine vessels will take place from 4-6pm on Tuesday, July 4th. The parade starts off at Garden City Point before meandering down through the MarshWalk before ending at the Hot Fish Club. Watch as boats compete for best decorations, and cheer on your favorites from the shoreline. For a unique Fourth of July experience, be sure to catch the Murrells Inlet Boat Parade!