Magical Summer Months in Market Common
Courtney Martin | 13 Jun 2016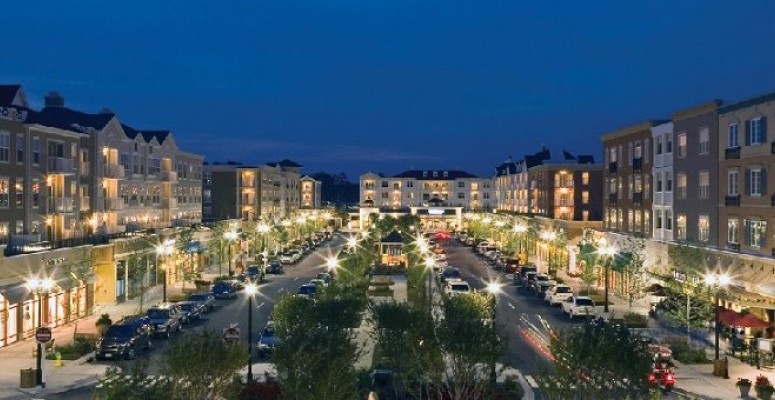 The Market Common district in Myrtle Beach is the center for posh shopping, upscale dining,and beautiful landscapes. Just a short drive from the Atlantic Ocean, the Market Commonprovides the opportunity for many exciting experiences in the 2016 summer season. Threeevents that will leave a lasting mark on your Myrtle Beach stay include complimentary carriagerides, Concerts on the Green, and Movies Under the Stars.
Throughout the summer months, Market Common will offer visitors complimentary horse-drawn carriage rides around the property. Beginning on June 7 th and ending on August 16 th , thecarriage rides will be offered on Tuesday nights between the hours of 6pm and 9pm. Cap offthat romantic date night out or that fun family gathering with the finale of a beautiful horse-drawn carriage ride.
In June and July, Market Common hosts two summer concerts as part of their Concerts on theGreen series. On Thursday, June 16, the KISS Tribute Band will perform for spectators, and onJuly 21, a Journey Tribute Band will wow the audience. Take a walk around the park or strollunder the sparkling tree lights of the shopping district, as you listen to the sounds of two time-tested music groups.
If you miss the days of the drive-in and outdoor movie-going experiences, don't miss out onMarket Common's summer series Movies Under the Stars. This event takes place on Fridaynights at dusk, weather permitting. All you need is a beach chair or blanket, and you're all setfor the cozy and quaint atmosphere. This experience is free, and snacks and beverages will beavailable for purchase. Movies presented by Market Common are family-friendly and includetitles such as Jurassic World, which will be shown on June 17, The Goonies (July 1), Star Wars:The Force Awakens (July 29), and Inside Out (August 12).
Enjoy the splendor of the Market Common throughout the summer, as you take part incomplimentary horse-drawn carriage rides, the Concerts on the Green music series, and Fridaynight Movies Under the Stars. For a family-oriented, fun-filled experience that is unique andspecial, visit the Market Common in Myrtle Beach this summer!