Motown Tribute in Myrtle Beach
Courtney Martin | 13 Jun 2016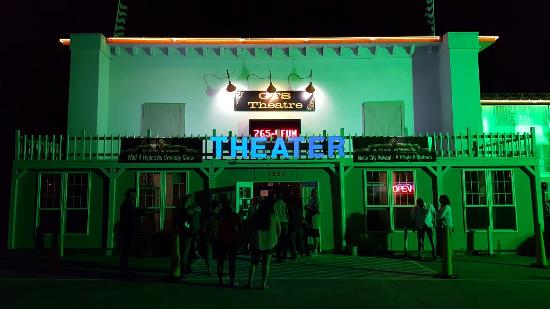 If you long for the simpler days and wax nostalgic over the grooves of yesterday, look no furtherthan Myrtle Beach's GTS Theatre and its live stage production Motown City Musical- A Tributeto Motown. Beginning on June 10 th and running on select dates until August 20th , the show issure to be an illuminating look back at the genre that crossed social barriers and pervaded themusic of the 60s and 70s with life and rhythm.
The musical centers on the story of Berry Gordy III and his bourgeoning undertaking thatdevelops into the sensational record label, Motown Records. Gordy's dream comes to life onstage, and you become enraptured in the sights and sounds of 1950s and 1960s Detroit. Thismusical cabaret revue offers up vibrant and electrifying performances, from both local andinternational entertainers. Get ready for "Dancing in the Streets," as you celebrate the musicand musicians of a phenomenal time period, including Diana Ross, Stevie Wonder, theTemptations, Marvin Gaye, Jackson 5, Aretha Franklin and many more. Spend the eveningdancing and singing along to your favorite Motown hits, and get the full interactive experienceas the performers bring their acts into the audience.
Presented to you at GTS Theatre set in the style of the 1920s cabaret era, Motown City Musicalpromises to be an intimate and unforgettable experience for music lovers of all ages. Kids 11and under are free with the admission of a full-price adult ticket, and seniors 60 and overreceive a $5.00 discount off of the price of admission. Reservations are highly recommendedfor this exciting event. Get your tickets fast, as space is limited and seats are selling out fast!The theatre is located at 1220 Port Drive in Myrtle Beach.