Mustang Week in Myrtle Beach
Courtney Martin | 28 Jun 2016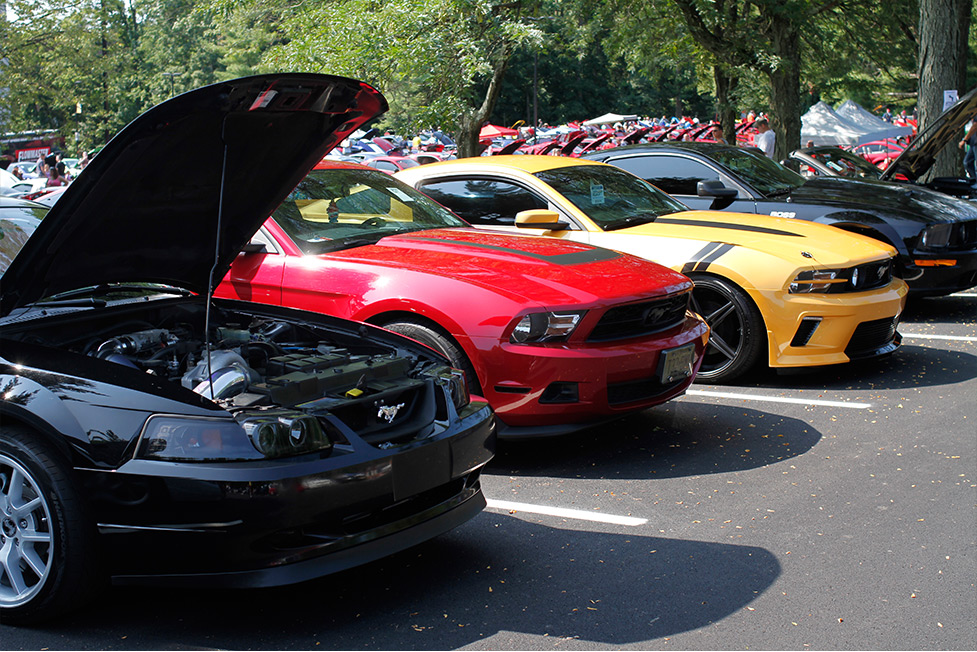 It's time to gear up for Myrtle Beach's 15 th Anniversary Mustang Week, which takes place July18-24.The week begins on July 19 with a Meet n' Greet, which takes place at the Myrtle BeachConvention Center. The event is open to all Ford-powered Mustangs and SVTs and is set to runfrom 9:00am until 2:00pm. The Meet n' Greet is a fun, casual gathering that is sure to get theweek off to a great start.
Also on July 19, BF Goodrich will host the Mustang Week Autocross Driving School and the "Areyou Driver Enough Mustang Challenge" at Myrtle Beach Speedway. A staff of highly trainedprofessional drivers will instruct students in a myriad of skills that assist in lowering your laptime. After instruction is complete, you will get the chance to take a spin on the race trackitself, while your coach assists you from the passenger side!
On Wednesday and Thursday, July 20-21, the fun continues, as BF Goodrich sponsors classicMustang autocross races, fun runs, and a burnout contest at the Myrtle Beach Speedway. Don'tmiss the Wheels of Destruction Thrill Show at 6pm on Wednesday!
Friday's Car Show consistently brings in thousands of participants and spectators year afteryear. The 2015 show brought in over 400 cars and more than 12,000 spectators! The showtakes place at the Myrtle Beach Mall and provides visitors with the chance to see Mustangs ofall years, styles, and customizations. The car show awards will be presented at 3pm onSaturday, July 23.
Whether you're a Mustang enthusiast or a car fan in general, Mustang Week offers manyexciting experiences for the entire family. Come join the Mustang community as they celebratethe greatness of their American-made automobiles.