Save Money During Your Myrtle Beach Vacation
Courtney Martin | 13 Jul 2017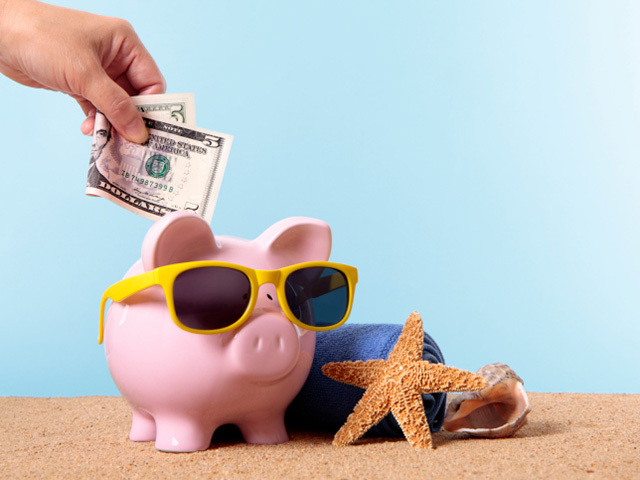 For most of us, one of our biggest fears is running out of spending money while on vacation. There's nothing worse than checking your bank account and realizing you've met your budget. While staying to your budget is important, we have come up with a few suggestions for making your dollars stretch further while you're enjoying your beach getaway in Myrtle Beach.
Cook Meals In Your Condo
Let's face it, dining out every night while on vacation can get pricey. If you're looking to get more bang-for-your-buck when it comes to your Myrtle Beach vacation rental experience, try cooking most of your meals from the convenience of your condo. Fully-equipped with major appliances, utensils, cookware, and more, you'll only need to supply your own food to be on your way to a less-expensive mealtime option. With local grocery stores within close proximity, there's no excuse for not taking advantage of the well-furnished kitchens featured in your beach vacation rental.
Our Suggestion: Try selecting one meal per day to eat at a restaurant and cook the rest at your condo. That way, you can get the best of both worlds!
Bundling Offers
When you choose to vacation in Myrtle Beach, the seemingly endless choices of attractions and hotspots to visit can be overwhelming, and without careful planning, expensive. If you're looking to experience more than one attraction while you're vacationing along the Grand Strand, look for bundling offers available at some of the most popular locations. For example, Ripley's offers a combo ticket that gives you access to Ripley's Aquarium Myrtle Beach and 4 other Ripley's attractions at $51.99 for adults and $34.99 for kids. This gives you a savings of $34 off of individually-priced admissions.
If you and your family enjoy mini-golf, you'll want to invest in the Mini-Golf Fantasy Package for $35.99, which gives you one round of play at five different Myrtle Beach Family Golf courses in the area. While most courses cost a minimum of $10 to play one round, this deal saves you about $15!
Coupon Books
When you finally reach your vacation destination, stop in a local grocery or chain store and look for the little pink coupon booklets that are frequently displayed at the front. For the nights you decide to dine out, you might find $1 off coupons. Though the value of the coupons may not be monumental, every dollar adds up to more fun when you're on vacation!
Spend Time at the Beach
This is perhaps the most obvious and fun way to save money while visiting Myrtle Beach. The ocean is free to visit, lounge on, and swim in, and, as long as you're properly protected by sunscreen and hydrated, there's no reason you can't spend all day enjoying the sand and surf that hugs the Atlantic Coast. Walk along the beach until you reach a pier or the Boardwalk area. There, you'll find quarter arcade games and hours of free window shopping along the eclectic strip. Be dazzled by the beautiful sunrises and sunsets that adorn the horizon. You won't regret your valuable time spent on the shores of Myrtle Beach!
From cooking homemade meals in your condo's own kitchen to searching for bundling offers and lying on the beach, there are plenty of ways to save money while on your Myrtle Beach vacation. Cut back on some of the redundant or unnecessary things and enjoy more of your wonderful condo rental experience.