Spring is in Bloom at Brookgreen Gardens
Courtney Martin | 25 Mar 2017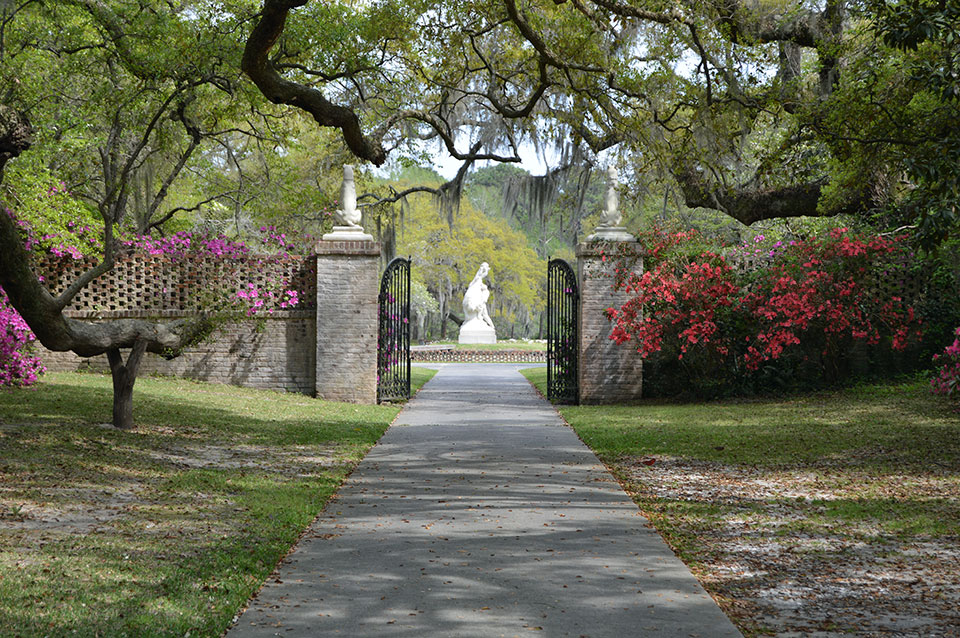 Spring has sprung, and with warmer temperatures, more sunshine, and rainy afternoons, the season sets the stage for an epic emergence of all of Spring's most vivid colors. There's no better place to discover and immerse yourself in the colors, smells, and feeling of Spring than at Brookgreen Gardens in Murrells Inlet, South Carolina.
Brookgreen Gardens is a sculpture garden and wildlife preserve that was built on the grounds of four former rice plantations. The Gardens boast that their collection of American figurative sculptures is the largest and most comprehensive in the United States, and this sprawling assortment of sculptures include over 1,400 works by more than 350 artists from the early nineteenth century to the present. The sculptures are integrated into the garden and botanical theme that permeates throughout Brookgreen Gardens.
During the peak of the Spring season, you are sure to see hundreds of thousands of beautiful flowers as you make your way through the grounds. Keep your eyes peeled for Spring perennials like Daffodils, Columbine, Irish, Hardy Orchid, Bloodroot, and many more. Spring shrubs on display include Azalea, Banana Shrub, Rose Shrub, Virginia Sweetspire, and more. Don't miss out on the gorgeous Flowering Dogwood Trees, Weeping Flowering Cherry Trees, and Granddaddy Graybeard Trees, as you stroll through the gardens.
Spring brings out the best in the animals as well, so be sure to check out the Native Wildlife Zoo. The only accredited zoo on the coast of the Carolinas, Brookgreen Gardens is home to animals that were bred and raised in captivity or who have been severely injured. You can see all of the following animals as they would be in their natural habitat: alligators, bald eagles, grey and red foxes, hawks, owls, river otters, and white-tailed deer. The Gardens also host domestic animals like chickens, horses, mules, cows, sheep, and wild turkeys! Walk by the Cypress Aviary for a special glimpse at an array of local birds.
Spring is the perfect time to visit Brookgreen Gardens. Turn your Myrtle Beach Vacation Rental into a magical excursion through nature, where you will see countless flowers, animals, and more, as you travel off the beaten path and onto the scene of one of the most beautiful attractions in the Myrtle Beach area.