Summer Evening Entertainment Along the grand Strand
Courtney Martin | 03 Jun 2017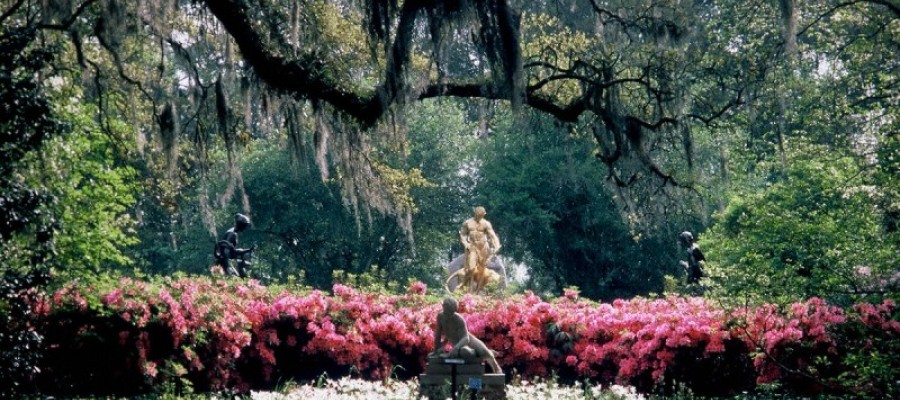 There's nothing like Summertime in Myrtle Beach. This year, you can enjoy a range of activities and events every night from June through August and into September at many of the most exciting areas along the Grand Strand. From North Myrtle Beach to Pawleys Island, check out these family-friendly attractions all Summer long!
Make your North Myrtle Beach vacation rental experience extra special by visiting the Barefoot Landing shopping district off of Highway 17 this season from June 1-September 2. From 7pm - 10pm each night, get ready for amazing, family-friendly entertainment that lasts all summer long! On Sundays through Thursdays, catch Nick Pike from America's Got Talent as he performs juggling, comedy, and unicycling routines near Castano's Italian Restaurant. You can groove to smooth jazz, steel drums, and guitar music seven nights a week near TBonz Gill & Grill. All summer long, Summerfest will feature various types of strolling entertainment and face painting, and be sure to stop by and turn your eyes to the sky every Monday night at 9:30 for a spectacular display of fireworks. Hint: Book a stay in our Yacht Club or North Tower luxury condos and you'll have an unforgettable view of this nighttime show!
Enjoy FREE live entertainment all Summer long at Broadway at the Beach, one of Myrtle Beach's top local and tourist destinations along the Grand Strand. Your vacation rental experience will not be complete without a trip to this shopping, dining, and entertainment district, which promises family-friendly fun from June 6 - September 4, 2017. Events and showcases differ from day-to-day, but you can generally expect an amazing fireworks display on Tuesday and Friday nights at 10 pm. On Mondays, take the Legends in Concert Golf Cart Tour, be impressed by juggler/street entertainer Bryan Dangerous, and listen to performances by singer-songwriter Shelley Sasser. Aside from fireworks, you can expect Tuesdays to include entertainment from Bryan Dangerous, face painting, Ripley's Ruckus, Stiltwalkers, Balloon Tying and more! Wednesdays bring you performances by Bryan Dangerous and Nick Pike, and Thursdays add on the Pop the Runway Fashion Show featuring Sparkles! Fridays include a repeat of Tuesday's schedule of events, and Saturday's add on a Princess Meet and Greet for the little ones. Join us on Sundays for a Super Heroes Meet and Greet, as well as many of the other acts found throughout the week. Broadway at the Beach is one of the best places to spend your Summer evenings whenever you reserve a condo in Myrtle Beach!
From June 14 - August 11, on Wednesdays, Thursdays, and Fridays, visit Brookgreen Gardens in Murrells Inlet, on the south end of the Grand Strand, for Cool Summer Evenings. Come for dinner, and stay on for night-time boat rides, live entertainment, and kids' activities. Wednesdays and Fridays will feature Music Under the Oaks at 7pm, and Thursdays will have Activities on the Butterfly Field at 5pm, exciting storytelling with Ron Daise at 6pm, LIVE music at 7pm, and a special Pirate creek excursion each hour from 5pm - 7pm. Experience the natural beauty of this lovely area whenever you visit the Hammock Coast's Brookgreen Gardens on your next Myrtle Beach vacation!