Tee Off at the MarshWalk Masters
Courtney Martin | 25 Mar 2017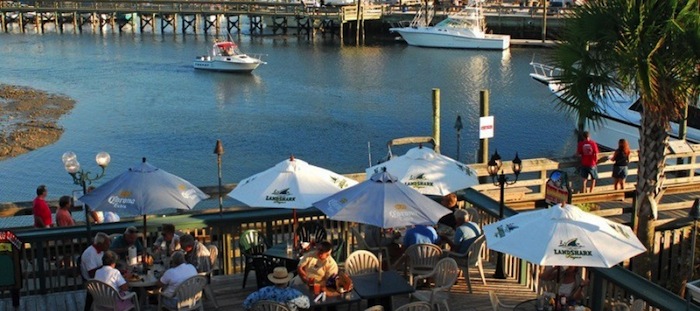 The Murrells Inlet MarshWalk is home to numerous restaurants and business establishments that present the best in local cuisine and culture along the Grand Strand. Home to many festivals and events, the MarshWalk is one of the most exciting mingling points in the area. Since the region is also very well-known for its premiere golf clubs and courses, it is only fitting that the MarshWalk annually hosts the MarshWalk Masters, where participants come together for a little bit of sport, food, drink, and comradery!This year, the MarshWalk Masters takes place on April 8, starting at 2 p.m. Not quite your typical golf event, the MarshWalk Masters asks that you wear your finest, or quirkiest, golfing attire for this event, and this often includes brightly-colored knickers and matching, or mismatching, Polo shirts. Prizes will be awarded, not only for the golf champions but also for the best dressed attendees.
You can start checking in and completing day-of registration at 2 p.m. at the MarshWalk Masters tent, located between the Mullet Hut and the Creek Ratz lawns. Participants are encouraged to purchase as many rounds of golf and as many mulligans as they want. Golfers will play 9 holes along the MarshWalk and will have the opportunity to enjoy drink and appetizers specials along the way. Holes will be open from 3 p.m. to 7 p.m., and the event is cash only.
Join participants and organizers at The Claw House at 8 p.m. for the announcement of winners. More than $1200 in cash prizes will be awarded, and winners must be present to win. Pre-register ahead of time for a guaranteed event shirt. Rounds are $20 per scorecard and $5 per Mulligan. If you're a golfing enthusiast or just someone looking for a great afternoon in Murrells Inlet, visit the MarshWalk Masters, where you'll be impressed with the atmosphere of this Lowcountry gem!