Tag Search: Amusement Parks
Blog Article List
Looking for more to do? The news & blog selection page brings you tons of content from the Grand Strand & greater Myrtle Beach area. From shopping to restaurants we have it all. Check out the list of category's below or use the custom search feature to search our archive for a specific word or phrase.

Few attractions can rival the thrill and excitement of beach-side amusement parks. Luckily for Bali Bay Resort guests, two of Myrtle Beach's best seaside attractions are right next door. Make the most of your Myrtle Beach vacation rental by spending time at Family Kingdom and Splashes Waterpark. Located just across the street from Bali Bay, Family Kingdom is the city's only ocean view amusement park. The park first opened in 1966, and for more than fifty years, it has continued to serve up tons of fun to locals and visitors alike. With more than 38 thrilling rides, there is truly something for everyone....
Read More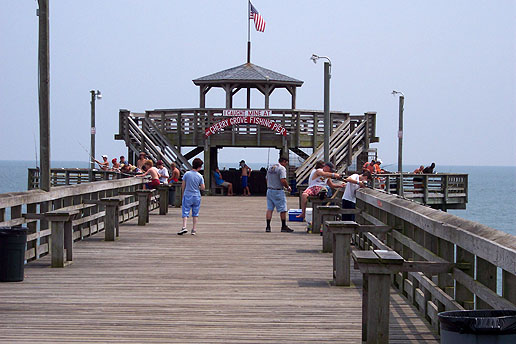 Myrtle Beach is a beautiful area and while it may be known for amusement parks and man-made attractions, there's plenty of fun to be had among nature. The next time you're vacationing in Myrtle Beach, be sure to try some of these fun nature-based activities:Pier FishingMyrtle Beach and the surrounding Grand Strand offer several area piers that are perfect for a full day of fishing fun. In North Myrtle Beach there's the Cherry Grove Pier, where a world record 1780 lb. Tiger Shark was once caught. Myrtle Beach is home to four different piers: the Apache Pier (the longest wooden fishing pier on the east coast), 14th Avenue Pier (featuring a restaurant with views out over the water), Second Avenue Pier (just south of the Myrtle Beach Boardwalk ) and Springmaid Pier (voted best pier for fishing by the Myrtle Beach Herald)....
Read More